"The Agency is not your average recruitment firm. They're dedicated to ensuring that everything goes well during every step of the process".
Nikita Gunnery
Board Support Professional
"The Agency is amazing. They're friendly, caring and knowledgeable about the market. I'd recommend them to anyone in a heartbeat!".
CORLEEN GOODMAN
Director/Fund Accounting Manager
"I recommend The Agency to anyone who wants a forward-thinking, and skilled team when seeking a recruitment company".
JEANNE DURANT
Compliance Officer
"Chelsea was a huge help when I was transitioning roles. I'm still at the location that she placed me in".
COREY STOKES
Paralegal
"The Agency takes an open minded and positive approach. They'll listen to what you're looking for and then make it happen!".
LAUREN TIMS
Legal Secretary
"We have dealt with The Agency several times; they are totally professional and a pleasure to deal with throughout the process.".
MIKE PARTON
General Manager at KB Associates (Cayman) Ltd.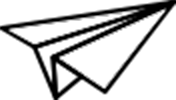 Sign up for job alerts
Stay ahead of the pack. Sign up now to be the first to know about new job postings.