Exclusivity in Recruitment
April 1, 2021
If you've ever had anything to do with the recruitment industry – either as a customer or an active participant – you've no doubt come across the word 'Exclusivity'. It's pretty much the holy grail for us recruiters. But what does it mean?
Simply, it means the recruiter will be representing you exclusively – i.e. with no competition. If you are a candidate, this recruiter is the only person you have engaged to represent you to the job market. If you are a client, this recruiter is the only person you have engaged to seek candidates for your vacancy.
What's the big deal?
Our fees are generated by placing individuals into jobs. It's the only way we make our money. So, at its most basic level, exclusivity is a good thing for us because it maximises our chances of generating revenue.
If a candidate is working with me exclusively, it means I am the only recruiter likely to place that person into a job.
If a client is working with me exclusively, it means I am the only recruiter who will fill their vacancy.
So the core benefit to us as recruiters are pretty straightforward.
However, I really, really believe that there are MASSIVE benefits to you, our customers, in engaging with us exclusively.
From a client's perspective:
Contingent, multi-agency recruitment (i.e. a client giving their vacancy to multiple agencies simultaneously and saying "go fetch") promotes bad behaviours. It will mean a "fastest finger first" approach whereby recruiters are racing each other to secure the commitment of all relevant candidates before their competitors do. Speed kills; this approach means corners will be cut, for example not providing a proper brief to the candidate, not re-affirming their motivations and ultimately not properly, dispassionately assessing their suitability for the role. CVs will be sent en masse to ensure ownership of the candidates details for this vacancy.
Furthermore, by doing this the client may reduce the incentive for the recruiters to work extra hard on this role. They will of course provide as good quality candidates as they can, but they may not go the extra mile in the same way they would for a client with whom they have an exclusive relationship.
To illustrate this, take an example from a different industry.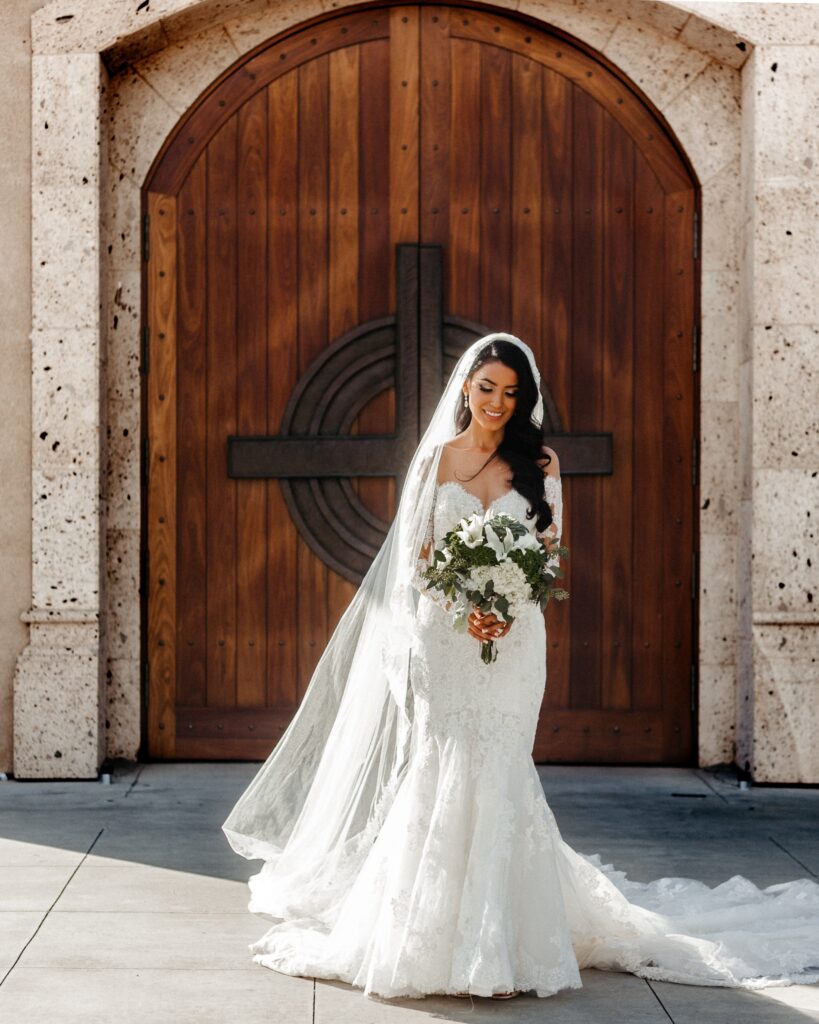 Wendy is getting married and is about to make one of the most important purchases of her life – her wedding dress. She has two options on how to proceed:
Option 1) Wendy does a quick Google search of dressmakers in her area, and rings the top 5. Over the phone she describes what she wants the dress to look like. She tells them she will email over her measurements straight after the call (she actually forgets and does it after the weekend). She tells them she needs the dress in two weeks. She tells each one that she is also working with four other dressmakers, and she will pay for the one she likes the best. The others will have to be thrown out.
Option 2) Wendy asks a couple of recently married friends about their experience with their dressmaker. They each recommend different dressmakers: "Pretty Bridal Gowns ltd" and "Wedding Belles". She thoroughly researches their websites, reads reviews, looks at pictures of previous work, and builds a really clear picture of their particular styles. She decides that Wedding Belles seems more aligned with what she is looking for, so she calls to book an appointment. She visits the shop for an initial hour-long session and tells the dressmaker all about the wedding she is envisioning, going into great detail on how she pictures the dress. They talk through some of her options, she is shown pictures, material samples etc by the dressmaker, and they come up with a clear plan of action. The dressmaker takes and re-takes all of her measurements to ensure accuracy. They book in two follow-up sessions to see how the dress is coming along and re-do measurements, tweaking as they go.
Which do you think is going to result in Wendy getting the dress of her dreams?
If she goes with option 1, Wendy may end up receiving some good quality dresses that she arguably could wear (dressmakers do after all take immense pride in their work), but it's more unlikely that any of them will be the perfect dress she has been looking for.
With option 2 however, Wendy has given her dressmaker everything they could possibly need to create her ideal dress. She has invested in a symbiotic relationship with Wedding Belles; they are both facilitated and motivated to produce a dress Wendy will love and she has every confidence that they will do so.
So, given the above, why do clients keep using multiple agencies? Typically, they believe it means that they will reach the maximum number of candidates. I can see the logic behind this, but it hinges on the belief that each agency has a totally unique pool of candidates that other agencies are unable to access. This is flawed, as most candidates actively seeking work will be registered on the database of more than one agency. This is particularly true in a small market like Cayman, where there are a small number of agencies and a small total pool of candidates in the market. What this actually means is the client will see 'active candidates' only (e.g. those actively seeking work). The agencies may not be as incentivised to headhunt (e.g. source candidates who are not currently on the market but who are a great fit for this particular role), or explore the passive market (e.g. candidates not actively seeking a new role but who we know could be tempted by a great opportunity) as they would be for an exclusive client.
So, in summary, the benefits of using a recruiter exclusively are as follows:
Access to different, potentially higher quality, pools of candidates
More time taken by the recruiter to fully understand your brief and target candidates appropriately, without the need to 'beat' their competitors
The client has more confidence in the process having invested more in the beginning and throughout
The recruiter is incentivised to go the extra mile and make your vacancy their top priority
And finally, here's the really good bit – for exclusive work, the recruiter will probably give you a discount! You will be PAYING LESS for a BETTER SERVICE – no-brainer?
From a candidate's perspective:
Similar to our clients, the reasoning behind a candidate registering with several different agencies is often that they believe it will give them access to the most jobs. There is a little more logic to this, especially if clients are working with recruiters exclusively as per the above!
However, the flaws in this approach can be similar. If a recruiter knows you are also registered with all of their competitors as well, as soon as a relevant vacancy comes up they know they are in a foot-race to secure your representation. This means that they can't take the time to properly discuss the opportunity with you, go through the pros and cons, and build a balanced view together of your suitability for the position. They are likely to really sell the position to you to get you to commit to applying through them rather than going with a different agency, as a sort of insurance policy.
By working with a recruiter exclusively, a top quality candidate should be partnering with a career consultant for the long-term rather than just enlisting their services for the here and now.
A good recruiter will take you through the following process as a minimum:
An extremely thorough initial consultation, in-person. This will cover everything including background and professional experience, strengths & weakness, likes and dislikes, short-term and long-term goals, salary and package information, CV feedback and amendments. They should test you by posing scenarios and asking 'devil's advocate' style questions to really drill down into what's important.
This should be followed up with an extensive market overview. This will include current active vacancies which might be suitable, who the key players are in their particular space, market rate salary information, typical career progression within that field, etc.
Post-meeting, a plan should be devised together. This will include applications to live roles but also speculative approaches to relevant businesses which the candidate approves, based on the information provided below.
Throughout the candidate's search there should be regular check-ins with the recruiter to catch up, provide market updates, share information about new roles and agree tweaks to the plan moving forward.
Longer-term, even once you have found a role, the recruiter should remain invested in the relationship with regular calls and, should you look to move again in the future, they will be well placed to pick up where you left off.
The recruiter can only really commit to the above when they know that the candidate is committed to working with them exclusively.
Hopefully the above has helped to shed a bit of light on recruiters' seemingly unending quest for the holy grail of exclusivity, but more importantly, has demonstrated that it is usually the best option for you, our customers.
If you would like to discuss being represented (exclusively!) by The Agency, either as someone seeking new employment or looking to hire talent, please get in touch via hello@theagency.ky or +1-345-743-1777