How to Resign
November 13, 2020
So, after a few months on the job market, you've found The One. You've been through an exhaustive multiple-stage interview process and managed to wow every prospective employer you have met, they've offered you exactly the job you wanted and with a lovely big pay-rise compared to your current package. Many hearty congratulations and much back-slapping has ensued. Fantastic, well done!
All that remains is to resign from your current role and the countdown to your start date can begin.
However, as a recruiter I know all too well the potential pitfalls of the dreaded resignation conversation. It can create some unpleasant or unnecessary complications to the whole 'moving jobs' scenario. Thankfully though, there are several things you can do before, during and after your resignation to smooth the transition as much as possible.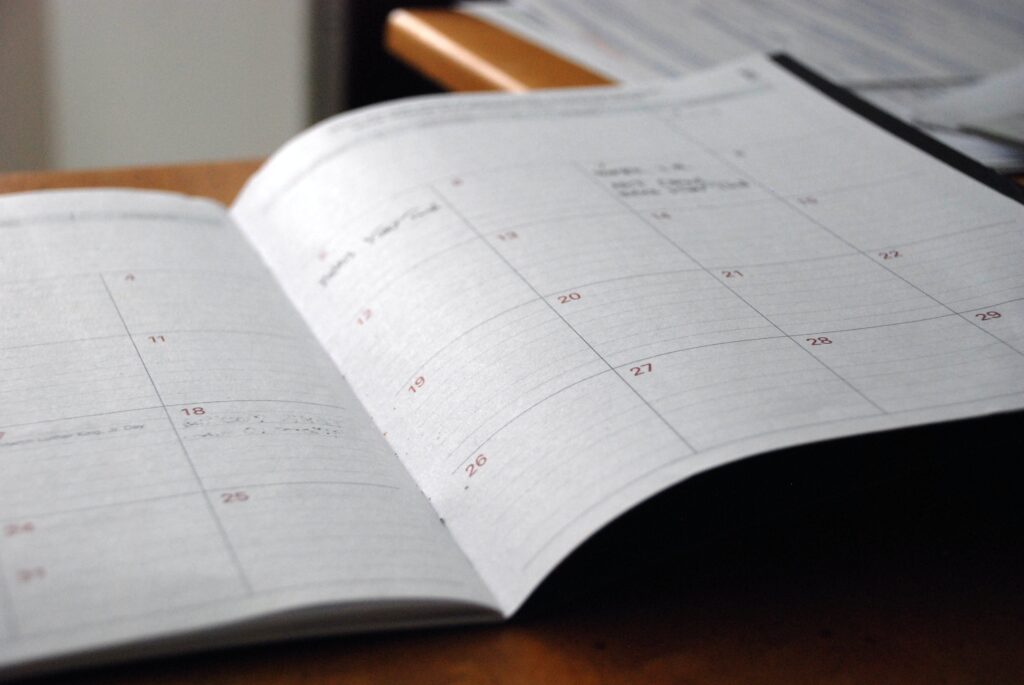 BEFORE RESIGNING
You should resign in person if at all possible, and give as much notice as you can. Request a quiet, convenient time to meet with your manager in private, however best to make it a formal setting (a meeting room rather than during lunch at the pub)
Request a copy of your employment contract from HR, which will include your notice period. You want to make sure this is clear prior to the meeting, (a) to prevent any nasty surprised for you ("erm, you're actually going to be here for another 3 months."), and (b) to avoid back-and-forth post-meeting ("I'll just need to check your notice period with HR")
Don't let the cat out of the bag early! Although you may have friends at work, it's unwise to let anyone else know you're leaving before you can formally resign with your boss. There will be enough time for goodbyes afterwards, it's best to be over-cautious beforehand and make sure you remain in control of this news breaking.
Stay calm and clear-headed immediately before the meeting. Be crystal clear on your objective, which is to ensure as smooth an exit as possible.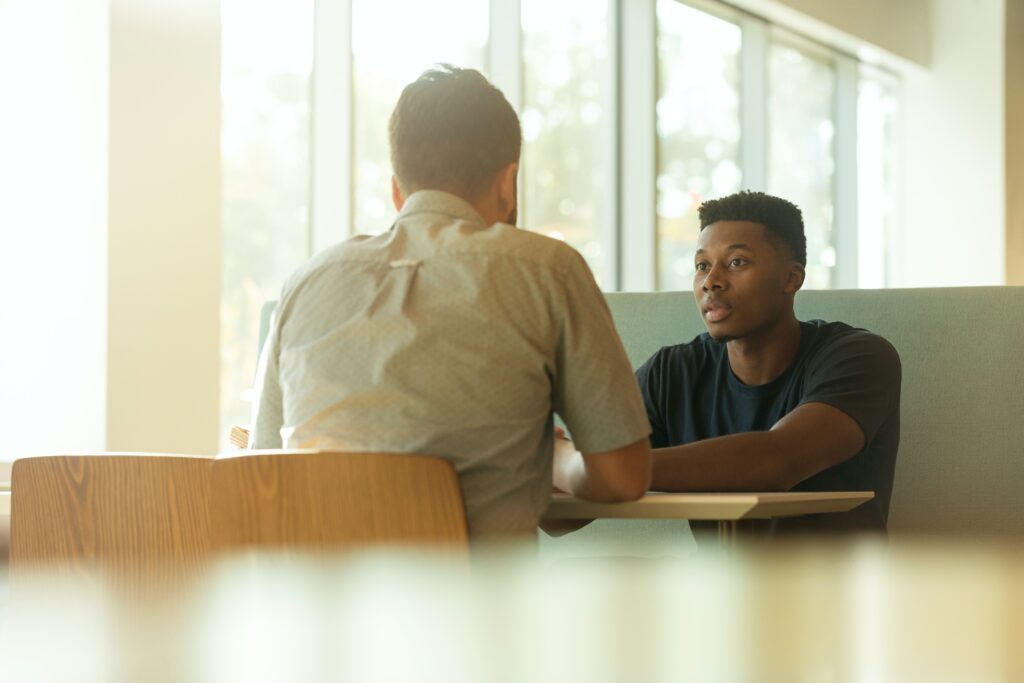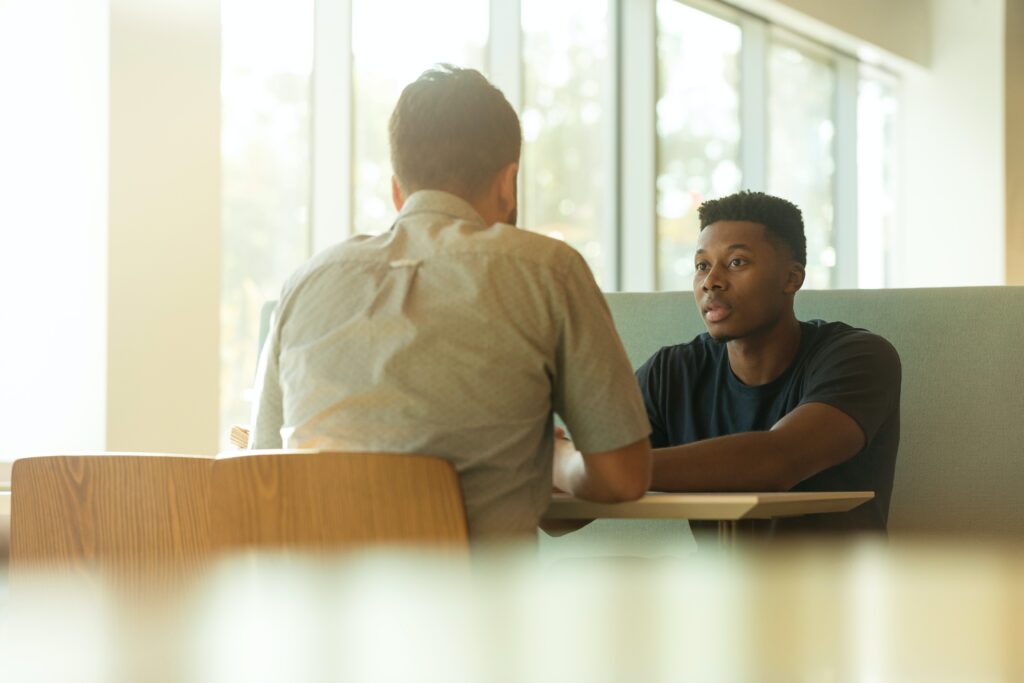 DURING THE RESIGNATION MEETING
Get to the point! When nervous it's easy to skirt round the issue with 10 minutes of small-talk, however this only gives you more of a chance to lose your nerve, or worse, for your Boss to say something that makes immediately resigning 100 times harder ("The team seems really settled and happy at the moment, it's great to see"!!).
Briefly explain your reasons for leaving in a professional manner. Try and stay upbeat on the whole, and focus on the positives your new opportunity is providing you with rather than any negatives about your current employment situation. Remember your objective here is ensuring a smooth exit… that is unlikely to be helped by a list of complaints about what your boss and employer got wrong. If you do have an axe to grind, this is not the forum for it!
The decision may come as a surprise to your Boss, who may even feel hurt. Be prepared for this, and make sure you are the one that remains dispassionate. Simply express your gratitude for the opportunities they've given you, and if required reiterate concisely the reasons you are choosing to leave.
Be cooperative. Express your willingness to finish current projects in your remaining time, and to work with them and the team to hand over your responsibilities.
AFTER RESIGNING
Follow-up with your formal resignation letter ASAP, via email or physical letter (clarify which they would prefer).
Be courteous – allow your employer to dictate how the news is broken to the rest of the business. They will want to minimise any additional fallout from your departure. Don't undermine this by 'only telling a few people', as news always travels fast.
Be open to due process around resignations, for example Senior Management may want a quick chat, or HR to conduct a formal exit interview. However, beware of attempted 'buyback' during these conversations, and stay strong!
Be prepared to leave immediately – in some instances an employer may decide not to make you work through your resignation period or put you on gardening leave, for example if you are going to a competitor or have access to sensitive information.


If you are currently considering, or are in the midst of, changing roles and the resignation process is something you are unsure about, feel free to reach out to us at The Agency and we will be happy to advise!