How to run a recruitment process during COVID-19
May 29, 2020
In these uncertain times it makes sense that organisations are nervous about making appointments, but key hires may still need to be made in your business. In some instances the urgency of these hires may even have increased, for example:
An experienced, proven Director to navigate these choppy waters
Service lines that are seeing increased workload (e.g. insolvency)
Critical departments such as compliance to keep the regulators happy, or fix outstanding areas for improvement.
If you do have a valid business case for that appointment, then there are also certain advantages to running a search process right now.
Fewer organisations will be hiring = less competition to secure top candidates
Reputational benefits – you will stand out as one of the more resilient firms in your sector.
Access to exceptional people who might not have been available in 'normal' circumstances.
The Candidate market – demand vs supply
COVID-19 has broadly meant two things – an increase in candidates actively seeking work (i.e. supply) and a decrease in the number of organisations hiring (i.e. demand). In these circumstances, we often see the behaviours of firms looking to hire change significantly, and in many cases for the worst.
Unnecessarily slow process – is a person who submitted their CV 6 weeks ago even going to remember the role, let alone be excited about an interview?
Indecision – "we really like this person but let's wait and see, just in case someone better turns up"
'Lowballing' offers – someone being out of work or 'not having any other options' is not a valid reason to offer them less than market rate, or a reduction on their current salary, because you think you can 'get away with it!'. Think about the message this is sending to the candidate about the value you are placing on them.
So, despite the Supply vs. Demand equation having shifted in favour of companies looking to recruit, they need to be mindful of some key questions:
How do we convince top talent (regardless of whether they are passively or actively seeking) to change jobs during this time?
Moreover, how do we then persuade that top talent to join us over anyone else?
This is where your recruitment process can make or break a successful hire.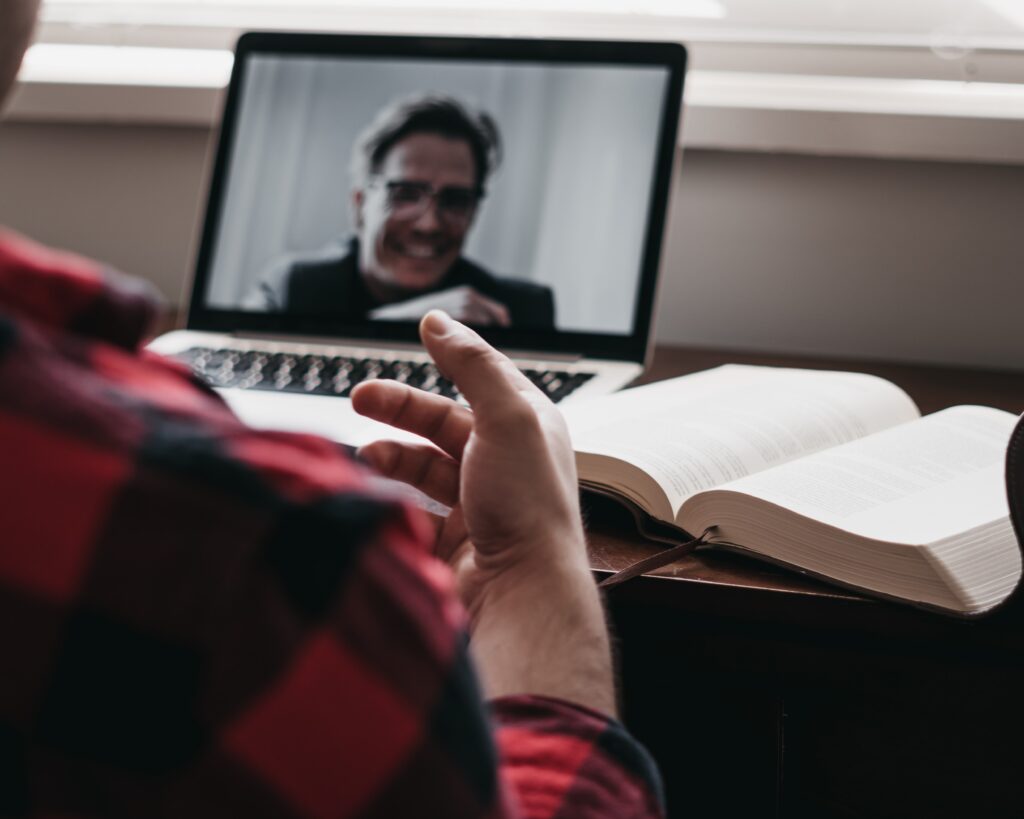 Get comfortable with hiring someone without meeting them.
If you're going to make a business-critical hire during this period, you need to make peace with this fact! You can't afford for lingering doubts of 'maybe we should just get this person into the office before making a formal offer'. If you can't get past this, you are better off waiting until lockdown is over and kicking off your recruitment then.
To allow you to get comfortable with this idea, it is more important than ever to be clear on your hiring criteria.
How can you do this?
Re-assess your job description – "does this reflect the role and our company as accurately as possible?"
Engage a wider selection of stakeholders – confirm agreement on the skill-set, culture-fit and outcomes attached to the position.
Separate your "must haves" and "nice to haves" – is the candidate profile you have in mind realistic and obtainable? If not, which aspects are non-negotiable and where can you afford to be flexible?
Pay appropriately – Engage a wide range of sources to get an accurate picture of 'market rate' for roles at this level. Make sure you are being realistic and not under or over-paying for the candidate you want.
Why should they want to work for you?
How are you going to present your business? In the current climate, not only does the candidate need to consider you a better option than their current employer, they also need to see that taking the leap of faith to join you is a worthwhile risk during a time of massive global uncertainly. Simply, they need to really, really want to work for you.
Both parties are equals and this process is a mutual exchange of information – "why should we want to hire you?" is just as important as "why should I want to work for you?"
Interview Process
Your interview process is going to be conducted entirely over video call. Get used to that idea first and foremost!
There has been a lot written recently about the mechanics of video interviewing, so I won't go into detail over that now, but there are certain nuances you need to consider that will likely mean your process will differ from that which you would usually conduct under normal circumstances.
Interview process – how many interview stages? What are you looking to get out of each stage? It's likely you will need a 2-3 stage interview process using video (it's difficult to cover quite as much ground compared to face-to-face interviews), and you may be better off with a more informal first round interview, and more formal/structured later stages (can be more difficult to 'get comfortable' and find a rhythm in a video interview, for both parties).
Interviewers – Which stakeholders need input to this hire? Who is best placed to assess the candidates' suitability against each of the criteria? For example, if you are recruiting a Financial Controller the usual suspects of the CFO and CEO will probably be involved, but is it worth also involving the Operations Manager who will be reliant upon this person for financial planning and commercial analysis? How about the Finance Manager, who will report directly into the FC and manage the more junior members of the finance team, and likely lean on this person for guidance/mentoring?
How will you assess 'cultural fit'? The old school 'it just felt like a good match' isn't going to cut it over a pixelated video with a 2 second audio lag. You need to assess culture fit using better, more comparable criteria and metrics. Competency questions around your businesses core values or personality profiling are likely to give you a far more reliable indication than "I reckon I'd go for a drink with them".
Offer process
Be decisive – by taking the steps above to run a sensible interview process, you enable yourself to identify the right candidate. Why then wait! Once you are sure, act quickly to secure that person and show them you mean business.
Make a sensible offer – don't low-ball a candidate because you feel like you can get away with it! Give yourself the best chance of securing your chosen candidate with a fair offer they will be happy with. Make sure that should they join they will be doing so feeling valued, not disgruntled and short-changed.
Give the candidate a fair amount of time to make their mind up. You have taken the time to run a thorough interview process to ensure you are making the right decision, so return the favour to the candidate and give them at least a few days to weigh up your offer. This will reflect well on you, showing that you trust and respect the candidate, and will also mean that when they accept, they are 100% behind their decision and not being rushed into it.
Post-offer and onboarding
My colleague Vanessa recently put together a superb blog on this topic here, but the overall message is to ensure as smooth and stress-free a process as possible. Communicate with the candidate regularly and answer questions promptly. Take ownership of this (alongside your recruiter) and reach out to the candidate pro-actively to keep them engaged. This is the exact time when doubts may start to creep in – "am I doing the sensible thing changing jobs in this climate?" – and these concerns will only be exacerbated if they haven't heard from you in a few weeks.
Hopefully this blog proves a useful read for any organisations who will be recruiting over the coming months with COVID-19 as a backdrop.
For any businesses or individuals in Cayman that are looking to hire but are unsure how exactly to go about it in this climate, please do get in touch with The Agency for free, impartial advice.