Inflation and Salary Increases
May 24, 2022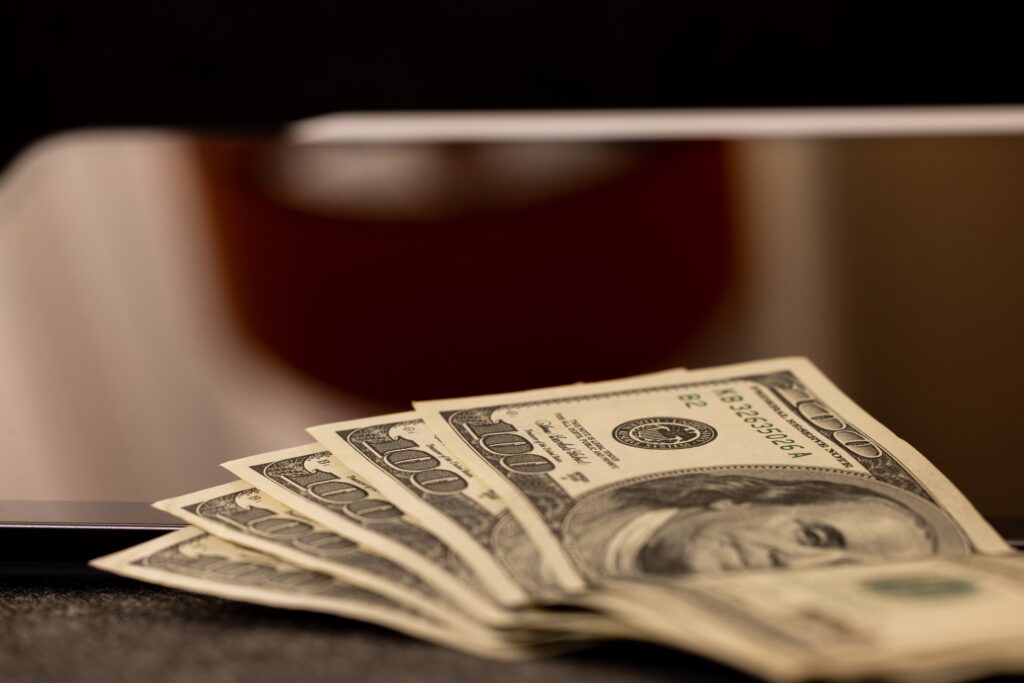 We have all seen the headlines regarding inflation. A US Bureau of Labor Statistics report from last month told us: "The Consumer Price Index increased 0.3% in April 2022 on a seasonally adjusted basis after rising 1.2% in March. Over the last 12 months, the all items index increased 8.3% before seasonal adjustment." Bearing in mind the widely-held belief that the optimal level of inflation is circa 2%, the inflation problem looks to be both very real and here to stay.
The effect of inflation on individuals and households is obvious; our purchasing power decreases. As prices increase our money is worth less in the context of the goods and services we are able to acquire with it. To flip this on its head, in essence we need our income to keep pace with inflation in order to maintain a certain standard of living.
Payscale (www.payscale.com) recently collected information from over five-and-a-half thousand North America-based executives in order to produce the 2022 Compensation Best Practices Report (click link to download full report). The Report provides some very interesting statistics and accompanying insight to employers' expectations, worries and potential behaviours this year with regards to compensation and other benefits in response to the global inflation situation.
Some of the key stats given in the report include:
85% of businesses are concerned about increasing inflation negating the value of pay rises
34% of firms had decided not to increase their budgets for pay rises, with 29% increasing them and 37% still undecided, showing the level of uncertainty regarding this issue.
44% of companies will give pay increases of >3% this year, up from the 33% of companies who did so in 2019 and a further increase on the 31% of companies who did so on average over the last 6 years.
The primary concern for businesses is staff retention. Shelly Holt, Chief People Officer at Payscale, had the following to say: "When it comes to pay, employers are scrambling to figure out what to offer new hires and how to structure salary increases to retain their current workforce. As a result, compensation planning has never been more important to get right."
At the same time, in the shadow of "The Great Resignation" and other labour market phenomena, it is reported that 76% of firms faced staff shortages and struggled to attract talent in 2021, and 49% reported that voluntary staff turnover was on the rise.
There is definitely huge pressure on employers from their workforces to increase salaries. In the US, 40% of workers said they left their job for a company that offered them a raise of >10%. Of these, 13% received a salary increase of 20 percent or more. A Grant Thornton survey found that expectations for this year among 5,000 US workers were as follows:
40% expect pay increases of more than 6%.
31% expect more than 8%.
21% expect more than 10%
While it is reasonable to expect businesses to keep tabs on inflation and try to ensure that their employees are being fairly remunerated, it is arguably unfair to expect all businesses to shoulder the entire burden of this excess inflation right off the bat, especially in the face of difficult market conditions in many industries (think rising fuel and raw material costs, for example). With this in mind, are there non-monetary aspects of employment contracts that can be improved in order to make the overall package more palatable? There are several areas where businesses are, thankfully, doing better:
25% increase in remote working options (65% of respondents are now offering this)
7.7% increase in flexi-time options (offered by 37 percent)
8% increase in work-from-home stipends (offered by 15%)
7% increase in wellness and/or mental health programs (offered by 66%).
So, for companies looking to hire and retain staff right now you need to be hyper-aware of what you are paying, both in comparison to your competitors and in relation to the needs of your employers. Outside of basic salaries, what else are you offering to attract candidates and ensure the local job market does not become too mercenary in nature (which in turn will contribute to spiralling wage increases)? If you need advice, please get in touch.
For job-seekers, with the pace of change in the market you need to make sure you have up-to-date information on your market rate and how you can best position yourself. (Hint; this is where The Agency can help!)