Life as a Lawyer in the Cayman Islands
July 2, 2019
Work
The Cayman Islands is one of the world's leading providers of institutionally focused, specialised financial services and a preferred destination for the structuring and domiciling of sophisticated financial services products.
Cayman holds a common law legal system with many similarities to England & Wales. The jurisdiction has had developments over the last 40 years which has led it to become one of the most trusted and reliable for corporations and investment funds.
Numerous international offshore firms have offices in Cayman, and this number is growing. The jurisdiction has seen a trend of law firms merge with Channel Islands practices to create multi-jurisdictional giants.
The most common practice areas are:
Funds
Corporate/M&A
Finance
Litigation & Insolvency (usually a hybrid department)
Trusts
The quality of the work is as high as you would expect working at a major financial hub. A key difference is that lawyers don't usually find themselves involved in the entirety of the matter, but rather, advising on the Cayman aspect which is often critical to the outcome of the wider matter. They will however find themselves managing a larger volume of cases/transactions. This fast-paced flow of work means most lawyers find it easier to hit their targeted hours.
As a jurisdiction, Cayman has developed some excellent lawyers over the years through its traineeship regime. Lawyers from a number of Common Law jurisdictions can also be admitted to practice, however they must hold a minimum of three years post-qualification experience. For example, English Solicitors can practice in Cayman three years of admission and practise, and for Barristers, three years after being called.
Leisure
With slightly lower targeted hours, less intensive workload and virtually no commute to work, lawyers tend to find more time on their hands to enjoy Cayman's fine lifestyle.
The year-round warm weather and sunshine means people tend to enjoy the outdoors more than many other financial centres around the world. There are leagues on island for all major sports and athletics; two world-class golf courses and a variety of water sports to enjoy. The island is known as one of the best places to dive in the world and has over 150 diving spots.
Cayman is known to have one of the best infrastructures out of the Caribbean islands. The islands also have a reputation as a sociable place to live, with a large community of young professionals and an endless number of luxury restaurants, bars and hotels.
As a travel hub, Owens International Airport offers great links to the US, Canada and surrounding Caribbean countries. For example, a flight to Miami takes 1.5 hours. Most residents find themselves traveling frequently to explore new destinations that might not otherwise be so local. British Airways also offers direct flights to and from London Heathrow.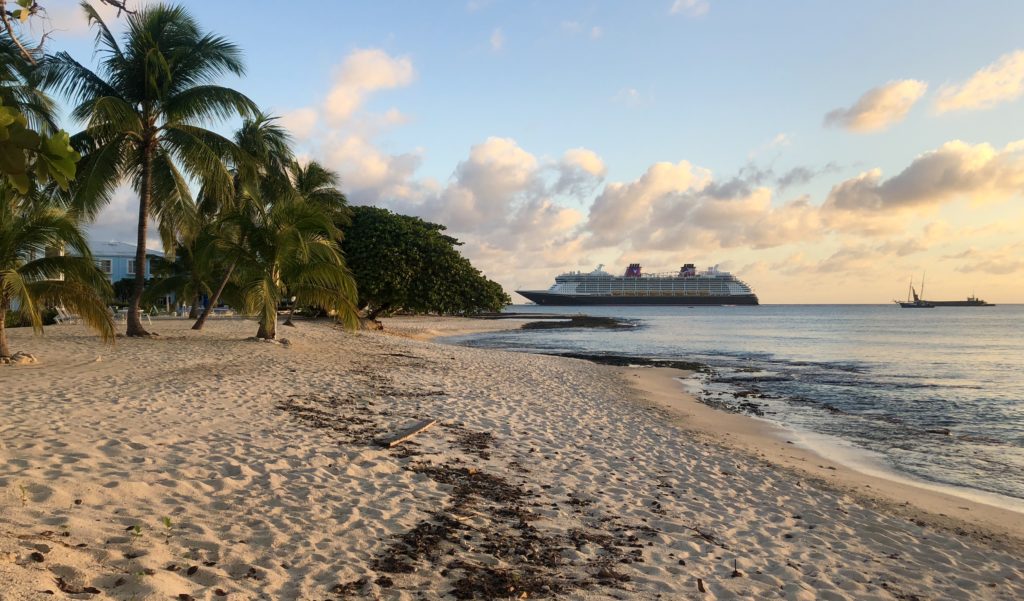 Remuneration
Lawyers working in the Cayman Islands are some of the best in the world. Firms tend to remunerate lawyers better than most firms in cities such as London, Hong Kong, Sydney or Auckland. Coupled with zero income tax, it means lawyers can live very comfortably, travel regularly, and still be able to save a decent amount of money each month.
On average, three years PQE lawyers receive salaries between US$120-160,000 and would often receive a discretionary annual bonus on top.
Cost of living
Cayman can be an expensive place to live, but not so much to mean that the majority of lawyers don't find themselves financially better off than elsewhere. The cost of housing is similar to Greater London, although arguably residents tend get more for their money. Renting a decent sized furnished house or often near a beach or a habourside comes at a reasonable price and most find themselves living in residences which come with plenty of space, a pool and parking spots.
A breakdown of the average cost of common groceries is listed below. Prices are a general guideline as of July 2019.
| | |
| --- | --- |
| Item | Cost (CI$) |
| Loaf of bread | $3 |
| 1 litre of whole fat milk | $2.50 |
| 12 large eggs | $4 |
| 500g of cheddar cheese | $4 |
| 1kg of potatoes | $3.50 |
| 1kg of apples | $5 |
| 500g of boneless chicken breast | $5.80 |
| 1 litre of orange juice | $4 |
| Bottle of good quality white wine | $18 |
| 6 x good quality beer | $14 |
The quality of work and the lifestyle in Cayman has resulted in many reputable lawyers relocating for the short-to-medium term and staying much longer than originally anticipated. If the idea of relocating to the Cayman Islands is appealing to you and you would like to hear about legal opportunities, please contact Payam Montazeri via payam@theagency.ky.