#TechnicallyBetter: 5 in-demand tech jobs in Cayman – and deciding which is right for you
August 12, 2022
Today's technology candidates are in a powerful position, with a growing number of opportunities to explore. Here, we outline some of the top tech roles and what's involved.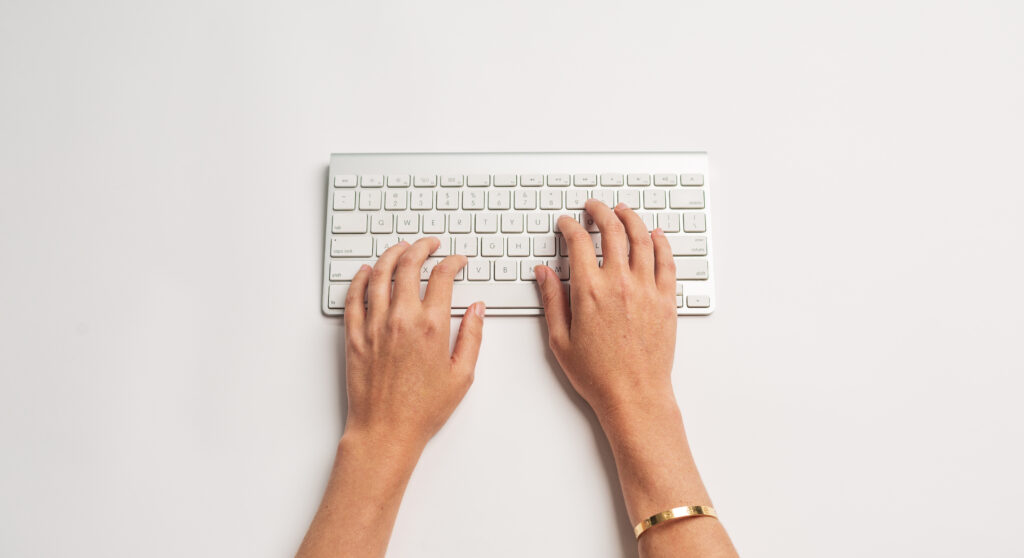 Given the changing nature of the workforce and the ever-expanding technological needs of businesses, it's an exciting time to be in tech. In this golden era of workplace innovation, broader technical skills are required to support people day-to-day. "Many companies are increasing their spending in mobile, and Cloud is both a delivery and consumption model for IT, creating a shift in internal roles from IT builders and managers to brokers, strategists and business supporters," Senior Technical Recruiter Colin Smith explains. The scope is also growing in the Cayman Islands, with greater investment in technological resources. "Some companies are reporting higher than pre-pandemic levels of hiring, driven by increased budgets, approved upgrades to legacy systems and the decision to take IT support in-house, driving the need for excellent Quality Assurance Testers, IT Project Managers, Software Developers and Help Desk Technicians," Colin says. Wondering which role might suit you? Read on to learn about the top tech jobs in Cayman.
Software Developer
Software Developers and Engineers have been on the rise for more than a decade, and that's only set to continue as companies increasingly lean on digital infrastructures for their work, customers and clients. Expanding far outside the reaches of Silicon Valley, a wide range of businesses and industries now employ developers. Software Developers spend much of their time building products and systems using code. But to do this well, they also need to spend time engaged in critical analysis of user needs, planning technical features, documenting and testing. Software Developer positions may focus on the front end, back end or both sides of digital products.
This job is right for you if… you're creative yet pragmatic, curious, agile, collaborative, a clear communicator, and good with maths and logic.
Relevant knowledge and skills: coding in multiple programming languages, understanding of computer science and software development concepts, critical thinking, and strong communication.
Data Scientist
The explosion of data and its influence on business decision-making has presented a new world of opportunities for analytical types with a love of numbers. Data Scientists collect, analyse and interpret large amounts of data using advanced analytics technologies, helping organisations understand market trends, consumer behaviours and other relevant insights for developing their strategies.
This job is right for you if… you're deeply analytical, good with numbers and fascinated by the insights data can provide, with the ability to make a persuasive case for your findings.
Relevant knowledge and skills: statistics, calculus, linear algebra, coding, data visualisation, data wrangling, predictive modelling, machine learning and deep learning, model deployment and production, business and technology concepts, communication and collaboration.
IT Manager
Are you a tech-head with the capacity to talk to people all day long? Opportunity knocks in virtually every industry for IT Managers who can shift effortlessly from deep thinking and strategising to managing vendors and collaborating with the C-suite on purchases and decision-making. IT managers are responsible for determining an organisation's short- and long-term tech requirements, including software and hardware upgrades, systems management, and general oversight of IT tasks, such as security.
This job is right for you if… you're a conscientious worker, calm under pressure, a comfortable leader, personable, patient and enjoy being around many different types of people.
Relevant knowledge and skills: project management, communication, collaboration, broad technical skills and computer science expertise, awareness of new technologies and market trends.
Help Desk and Desktop Support
Help Desk Technicians are essential to the smooth operations of organisations and a go-to for diverse technological needs. It's a role that requires technical expertise, continuous learning, and finely honed interpersonal skills. You'll need to communicate effectively with customers, train others, and respond to a wide variety of questions and requests. Help desk roles range from entry-level to more experienced positions, with varying requirements.
This job is right for you if… you're solutions-oriented, a fast learner, patient teacher, clear communicator, keen listener, team player and ultra-organised.
Relevant knowledge and skills: broad technical know-how, ability to train others, report writing and editing, manual writing and editing, documentation and analysis of user needs.
Systems Analyst
If you have a blend of business knowledge and technical skills, pursuing a role as a Systems Analyst could be perfect for you. Systems Analysts help solve business problems by analysing IT systems and advising on how to improve them. They're responsible for investigating issues and fixing them efficiently and cost-effectively, testing programs and databases, running security audits, and creating and maintaining documentation on an organisation's systems. To be cut out for this job, you'll need confident communication skills to collaborate with and advise decision-makers and the ability to find creative solutions within a budget to meet an organisation's needs. 
This job is right for you if… you're decisive, a problem-solver, a great listener and communicator, creative and commercially minded.
Relevant knowledge and skills:  data analysis, programming, business and technical consulting, project management, client communication, understanding of computer systems and business models, general computer science knowledge, critical thinking, and research skills.
Connect with Senior Technical Recruiter Colin Smith to learn more about open roles and apply.