The 2 Page CV rule – relevant or redundant?
September 25, 2020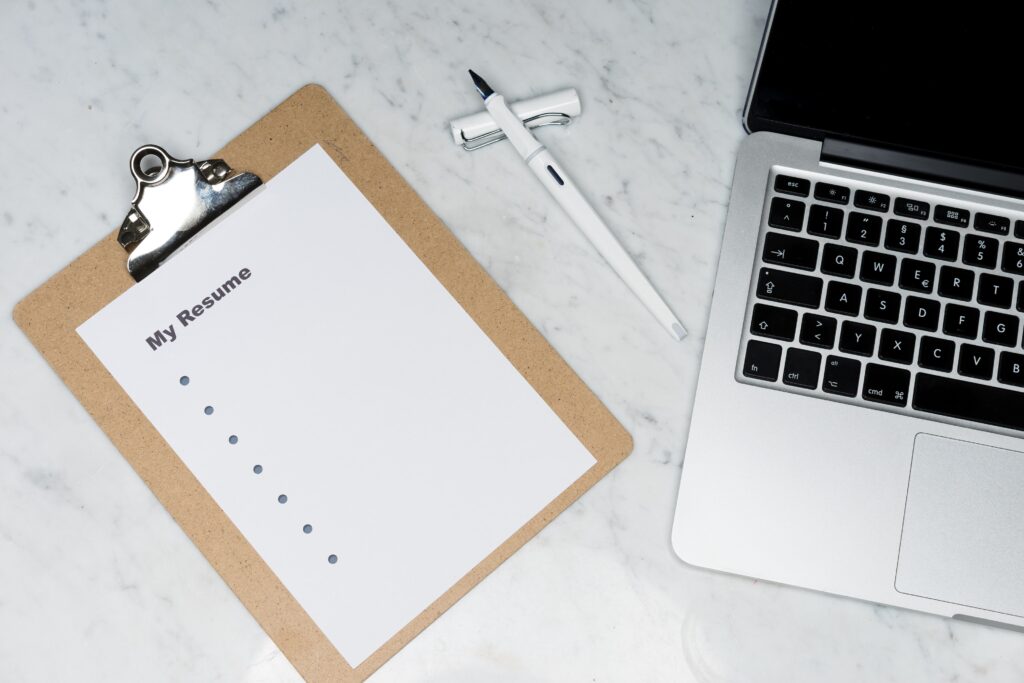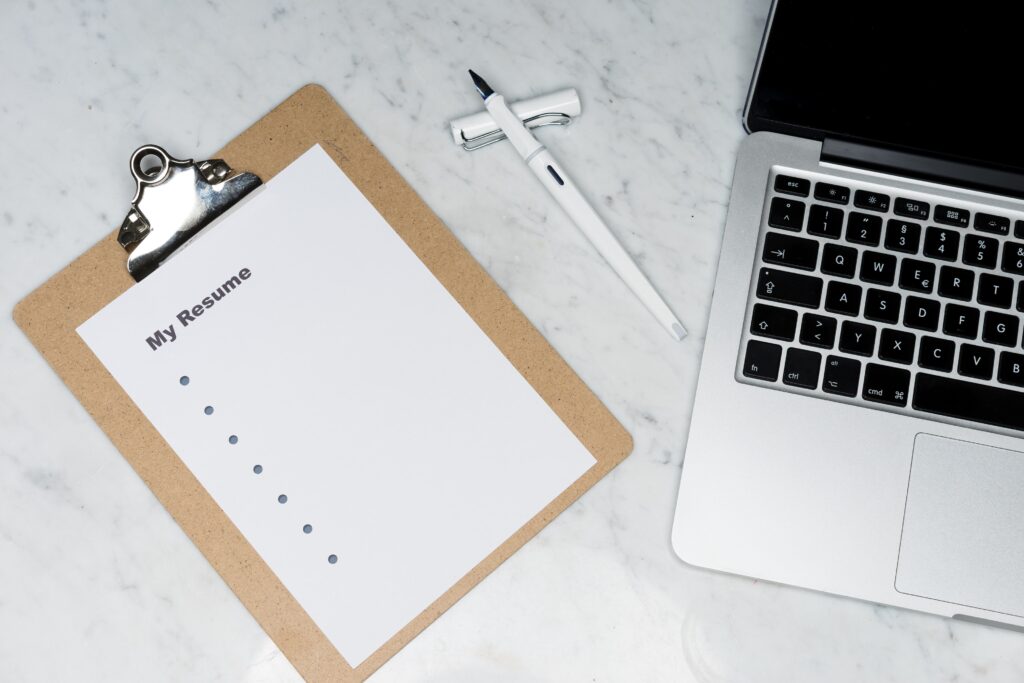 I saw a post on LinkedIn this week on this topic, written by someone else in the recruitment industry, and it got me thinking.
I have been asked variations of the question "should my CV only be 2 pages long?" most weeks throughout my career and, to be honest, have always struggled to articulate a response to it. Mainly because the answer – as it is for many important questions – is "it depends".
Firstly, let's consider part of the background to this accepted wisdom of the recruitment industry. It first came to prominence during the low-tech, high-sales, braces-and-brogues era of 80s and 90s recruitment when our distant predecessors faxed CVs to clients. In these circumstances, more pages meant a greater cost of doing business, but also I've no doubt clients were put off when a thick wad of paper thudded down onto the desk, breaking their stapler as they tried to plunge it through the unyielding document.
Nowadays, in the halcyon era of email, is there really any excuse to avoid scrolling down to the second half of the pdf document that's just pinged into your inbox? RSI of the mouse finger possibly?
So, one of the original "whys" is obsolete. But, that's not to say the advice is completely unfounded.
Let's now think about two candidates, Bill and Ben.
Bill is a 52 year old chartered accountant. Bill qualified as an auditor with Arthur Andersen in the early 90s, progressing to Audit Manager before jumping ship into industry. Bill progressed his career through big blue chip companies, spending a few years in each at progressively more senior levels. Bill has been a Financial Accountant, Group Accountant, Financial Reporting Manager, Financial Controller, EMEA FC and then eventually became an FD for the first time in 2010, moving into the SME space to work for a small manufacturer. Bill has spent the last 5 years doing 18 months apiece in 3 different interim FD positions, brought in to deliver specific projects.
Ask yourself, is it likely that Bill is able to squeeze his almost 30 years of progressive, varied finance experience onto a 2 page document?
Ben on the other hand is 26 and left university in 2015 with a law degree. Ben has spent the last 5 years in the compliance services department of an offshore financial services firm, mainly in London except a 12-month stint on secondment in their Dublin office. Ben has recently finished ACAMS and is now looking for his next role.
Now ask yourself, is it likely that Ben needs any more than 2 pages to tell his story?
So, it's clear that the length of your CV will be predicated on the length and breadth of your experience.
Within this, there are a number of other considerations to take into account.
'Informative' vs. 'Information'
In my mind there is a split between stuff on the CV that is 'informative', vs. what is merely 'information'. I regard things like name, contact details, educational background and qualifications, notice period, references, other interests etc as 'information', meaning it's vital you have it on there, but is it really going to be the deciding factor between you getting an interview or not? (I was in two minds about whether to include education/qualifications here, but I chose to as in my view the employer will usually take a binary view on this, i.e. they need their Corporate Secretary to be ICSA qualified, and you either are or aren't).
'informative' stuff, typically your personal profile and experience, is what is going to really sell you to your prospective employer.
Another consideration on this – if you are applying through a recruiter, many will have a formatted cover sheet for all their CVs where much of this information will be displayed anyway.
So, try and reduce the space taken up by 'Information' on your CV, to make room for what is 'Informative'.
Last comes first
This point is particularly important for those of you with lengthy careers encompassing a variety of different roles. What I mean by this is that your most important/relevant role (often your most recent) should probably be where you have the most bullet points.
Going back to Bill, do we really need to read 10 bullet points about his audit career in the 90's? Nope. Just one. Maximum.
Duplication of information
For many of us who have progressed our careers in roughly the same line of work, it's likely that with each career step we have retained a number of responsibilities we used to have, while also picking up new ones. In this instance, it's unnecessary to write the same bullet point about the same responsibility under each new sub-heading. It only really needs to appear in the CV once or twice to demonstrate to the reader that you possess that particular experience or skill. You could put it under the most recent role, to show you have recent experience of it, or under the role where you first gained that experience to show how long you have been doing it.
It should be clear to you which will be most beneficial. For example, do you want to demonstrate how long you have been doing monthly management accounts (in which case talk about it in the context of the role in which you first gained that exposure), or do you want to impress upon them how up-to-date your regulatory knowledge is (in which case maybe describe your regulatory reporting experience in your most recent role).
Responsibilities vs. achievements
This is another important distinction to make when writing a CV. Responsibilities should read like a job description and should detail your work across a typical day/week/month. These can and should be kept as concise as possible. For an Accountant, "oversight of AP/AR" is fine, we don't need to know exactly what you did with those invoices. Bear in mind that the person you are trying to impress is probably the hiring manager (FC in this context), therefore has a very good understanding of what it is your describing, so doesn't need the "accounting for dummies" play-by-play.
On the flip-side, your achievements are where the CV comes to life. There should only be 2-3 bullet points but they should be as detailed and quantifiable as possible. If you identified a problem then planned and delivered a project that saved your company time and money, let's hear exactly what you did, how much you saved and what the long-term result was!
The Goldilocks conundrum
This is the most difficult call to make, particularly when reviewing your own CV, but you need to make a judgement on whether your CV is too wordy (you've waffled), too concise (you've told us nothing), or just right. (hopefully you've picked up the Goldilocks reference there… Cheers.)
This needs to be a personal call, but think about the following.
Visually – how does it look? Are your eyes blurring due to the mass of text or is it nicely laid out with the key info easy to identify?
Cognitively – are you boring yourself to tears just by reading it? Or are you able to stay engaged throughout, again with the key info easy to process?
Finally, does it represent you? If you were not you, reading your CV, would you 'get' you? (Say that 10 times quickly).
Other things (that I wish I didn't have to say but somehow still do)
No mugshot pictures in the top corner
No snazzy graphics
No jpeg files
Bullet points not paragraphs
Chronological order – we want to see your career path, not just a summary of everything you've ever done.
If you would like honest, objective feedback on your own CV, feel free to get in touch at hello@theagency.ky and the most relevant member of the team will be in touch with you ASAP.