The Future of Work in Cayman
January 29, 2021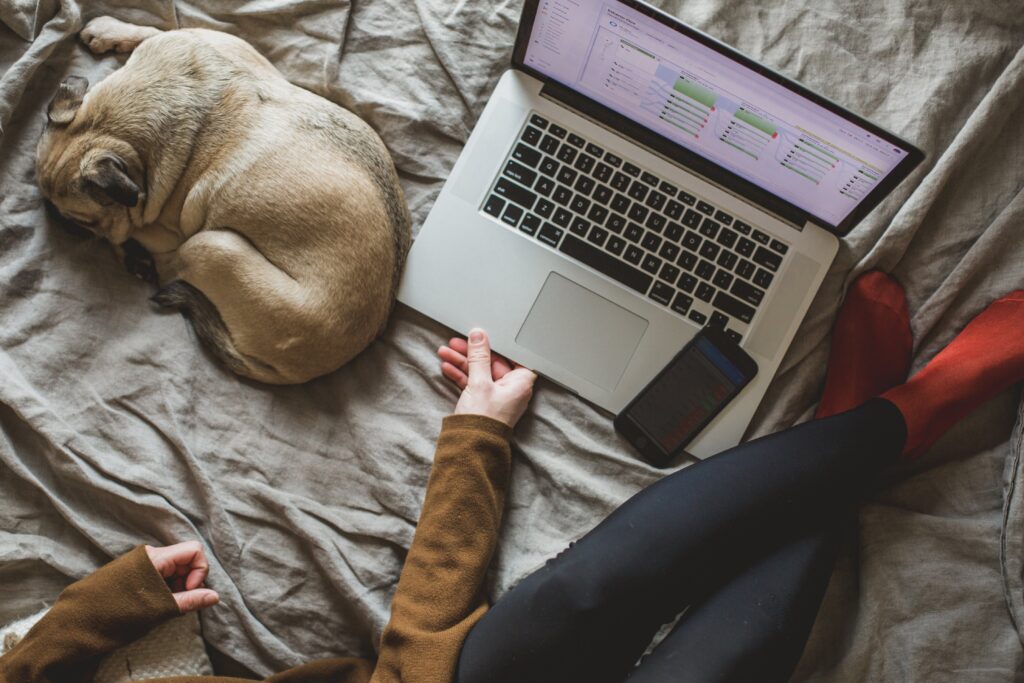 I think it's safe to say we're all happy to do away with the usual January platitudes of "new year new you". After a tumultuous year, it's time for a shift in mindset. So yes a new year brings a clean slate, but COVID still looms globally, Cayman's borders are still closed and families and friends have been estranged for almost a year now. So when it comes to working, and considering how we will work in 2021 and beyond, what are we all thinking?
We conducted a short survey in December asking Cayman residents some general questions about their work-life during lockdown to see how this has impacted their outlook with regards to work in the future.
It was a small test pool but indicative of the local market as we surveyed across industries, age groups, and role seniority. First off we wanted to get to the root of things so asked our sample how their job was affected by the pandemic – if at all.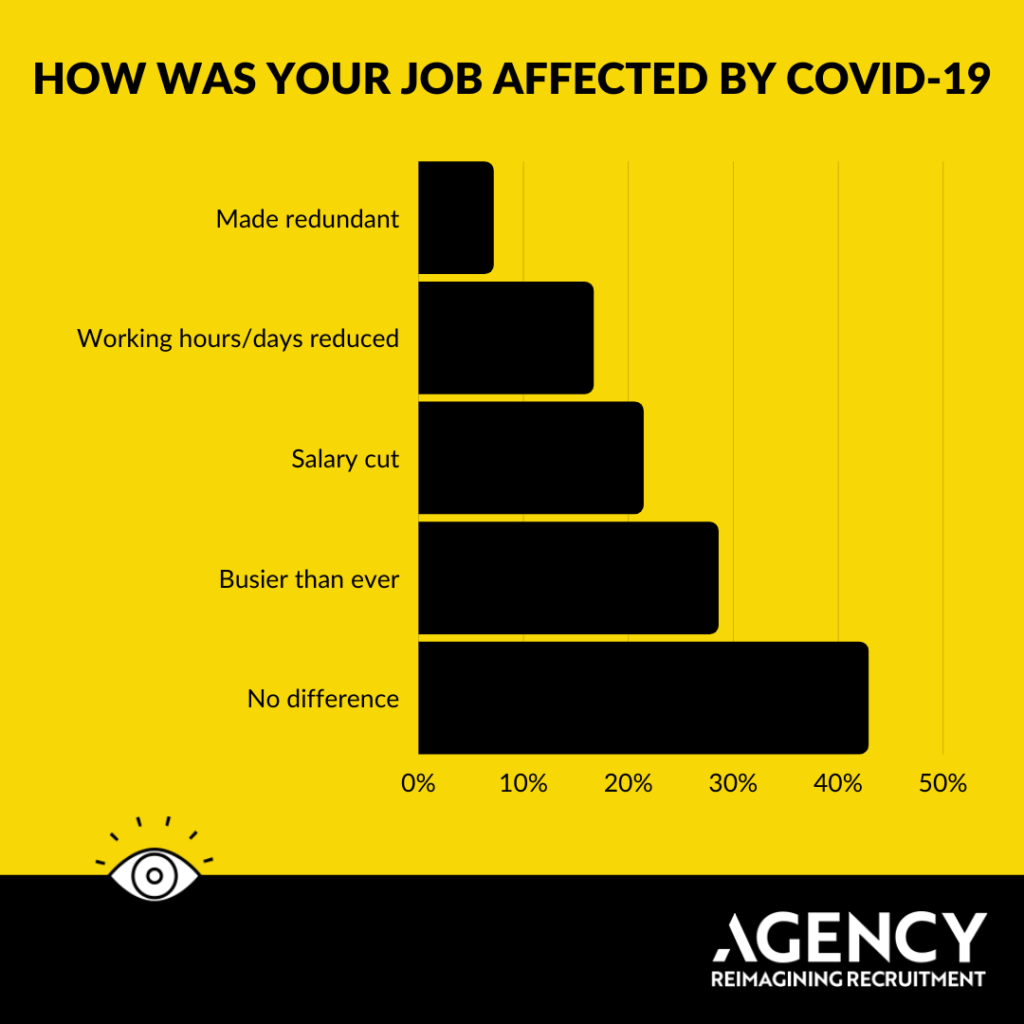 It's worth noting that the majority of our participants came from financial services, legal, professional, and business support services employers (rather than tourism and hospitality). Looking at this chart it's so interesting that not only did almost 43% of those surveyed not see any difference during COVID but over 28% actually found themselves busier than ever. This really seems to confirm what has always been said about Cayman, the resilience of the island and Cayman's ability to bounce back.
Next up was a popular 2020 discussion topic amongst our clients and candidates alike – remote working. WFH, an acronym that didn't even exist a year ago but is now a part of common parlance. As it's something new to almost all of us in Cayman, I was keen to explore the advantages and disadvantages that we learned came with it.
Less than 6% surveyed see no advantage to WFH. What is interesting is the elimination of commute is considered the most positive benefit of remote working (almost 60%) and is not something we often think about in Cayman terms – as our short commutes pale in comparison to those living in global hubs. However as the population grows, and people live further from the business distrcits of George Town and Camana Bay, commutes are getting longer and so it is a big consideration in peoples' lives. This leads on to the second most popular answer of 'Better Work Life Balance' – as removing the commute and the disruption of being office based lets people have a more balanced life overall.
But being away from the office wasn't all sunshine and roses. The raging pandemic made sure of that, and being thrust into the situation so quickly had many of us underprepared back in March.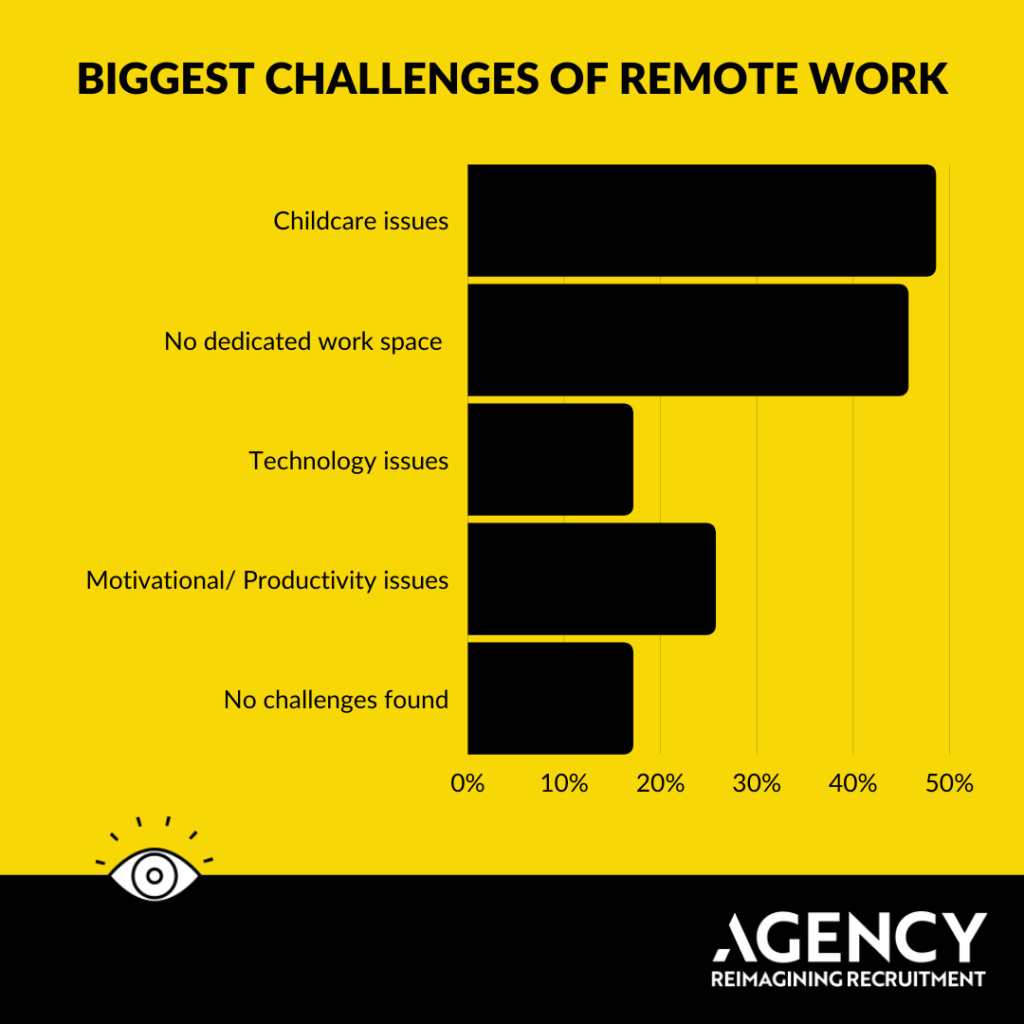 Unsurprisingly childcare comes straight to the fore as the biggest challenge that faced parents while working from their homes. Nearly 50% of respondents can attest that during lockdown the added stress of everyone being in the house together, trying to get work done whilst homeschooling took its toll. Having no dedicated workspace comes a close second and potentially was a gripe of those with childcare issues too! Having a proper desk and chair is not something everyone had – myself included. Long term working from the breakfast bar/ bed/ sofa is no fun as over 45% of us discovered.
So with all of that being said, what are we looking for going forward when it comes to our jobs and how they integrate into our daily lives…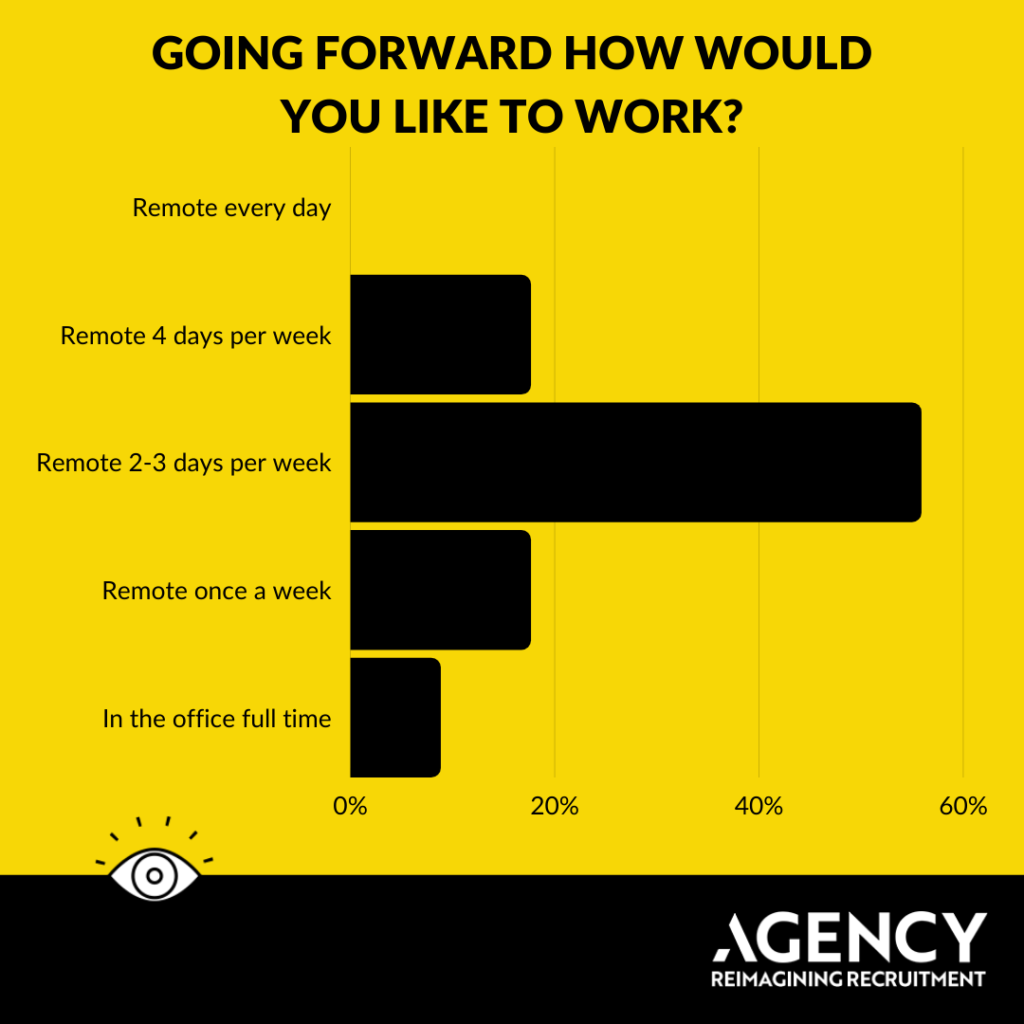 One thing is very clear – we want to work remotely. But not all of the time please! This didn't come as a massive surprise to me because through the many calls I had with clients and candidates post-lockdown everyone seemed to say a similar thing. People *want* and *need* flexibility. 56% of those surveyed want to work remotely 2-3 days a week so want to have a pretty even split between WFH and WFO.
People are craving BALANCE. Most of us don't want to be at home full-time, removed from our mentors, water cooler chats, and the office vibe. However, we want flexibility from our employers.
The future of work in Cayman has been evolving exponentially since the arrival of COVID-19 and employees have newfound expectations from their employers they may not have considered pre-pandemic. For those planning to seek new jobs in 2021, 48% of our respondents said they have an expectation of working from home, and 40% expect the option of flexible start/ finishing times.
Thankfully I've noticed many local companies have continued with remote working since lockdown restrictions were lifted and are also offering employees greater general flexibility around their "office" hours, continuing with Teams/ Zoom meetings and generally adopting a more progressive approach to work to find the ever-elusive work-life balance. This is good news for all and employers are bound to reap the productivity rewards from happier employees.