2021: The year that was
January 7, 2022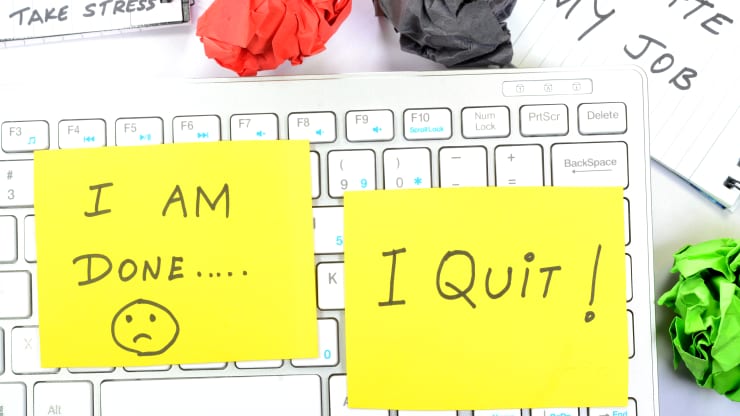 Well, that was yet another interesting year I think we'd all agree! I long for a return to 'standard', 'average', and 'regular' and disposing of terms like 'unprecedented' and 'new normal', but as we come upon two years of COVID-19 it seems we must continue to roll with the pandemic punches.
The Big Quit
On a global scale, we had in 2021 what they are calling 'The Great Resignation', 'The Great Reshuffle' or 'The Big Quit'. Each amounts to the same thing, since late 2020 millions of Millennials and Gen Z workers reflected on the actions (or inactions) of their employers and decided the company was no longer for them and handed in their notice. There's no sign of it slowing down and mass resignations on this scale have never been seen before – but why are people rethinking work?
Undoubtedly months of pandemic enforced lockdown (after lockdown) attributed to many reflecting on life and thus rethinking work. In December 2020 The Agency conducted a local 'Future of Work in Cayman' survey and noted new trends such as working from home and increased flexibility from employers were now key priorities for workers. Cayman is certainly not unique in those desires these trends are global. Companies that forced people quickly back into offices, showed little flexibility for staff living in forced quarantines without childcare or adequate work facilities, and essentially ignored the human side of their business, suffered the consequences.
In 2021 Cayman left our COVID-free bubble and we've been living with the virus (and its ever-changing variants) on our shores for months now. Locally things are busy in recruitment within the financial, legal, and support services sectors but industries like tourism and hospitality still have a long way to go, unfortunately.
The Future of Work
LinkedIn says that they have seen a 25% increase of people changing jobs since before the pandemic (in my own network it was 16.74%) and remote job openings have nearly doubled since 2020. Locally, The Agency saw a 35.76% increase in permanent roles in 2021 over 2020 and a 36.90% increase in temporary roles over the same year. The numbers are not surprising at all, not only was 2021 a busy recruitment year it was in many ways a catch-up after a steep drop-off in hiring for six months from the COVID-19 outbreak.
Long before the pandemic, there have been an innumerate number of motivators and personal reasons why people change jobs. For several years now there's been a buzz around the elusive 'Work-Life Balance'. The idea of it sounds great and so has become something we all wish to achieve and COVID has likely exacerbated our desire for it. However, in practice, it leaves people feeling bad about themselves as actually achieving work-life balance is very hard – and means different things to different people.
Work-Life Balance
Oliver Burkeman has a great book called 'Four Thousand Weeks: Time and How to Use It'. An interesting thing to ponder is do you maximise work now, for time to play later? Or work less now, but for longer? Of course, there is no right answer, it really depends on your financial circumstances and where you are seated in those 4,000 weeks of life! Burkeman considers how we interlace productivity with self-worth. People feel overwhelmed by work because they feel like they ought to do more than they can in a period of time. But the reality is we will never accomplish all we want to – and that is ok.
Maybe we shouldn't strive for an unachievable balance after all and time will tell if we abandon WLB as the 'go-to' goal, but the future of work is changing in real-time as are the expectations we have of our employers. Thoughts around remote working, flexibility, and what we actually want from our jobs (give us paid time off and you can keep the pool table) will undoubtedly continue to evolve. Watch this space as we wait to see what 2022 throws at us…!
If you're someone who is thinking that 2022 is the year you are looking for a new role we would love to assist you. Take a look at all our live opportunities and speak with one of our recruitment team https://theagency.ky/job/
If you'd like to check out our 2020 Cayman survey results here's the link: